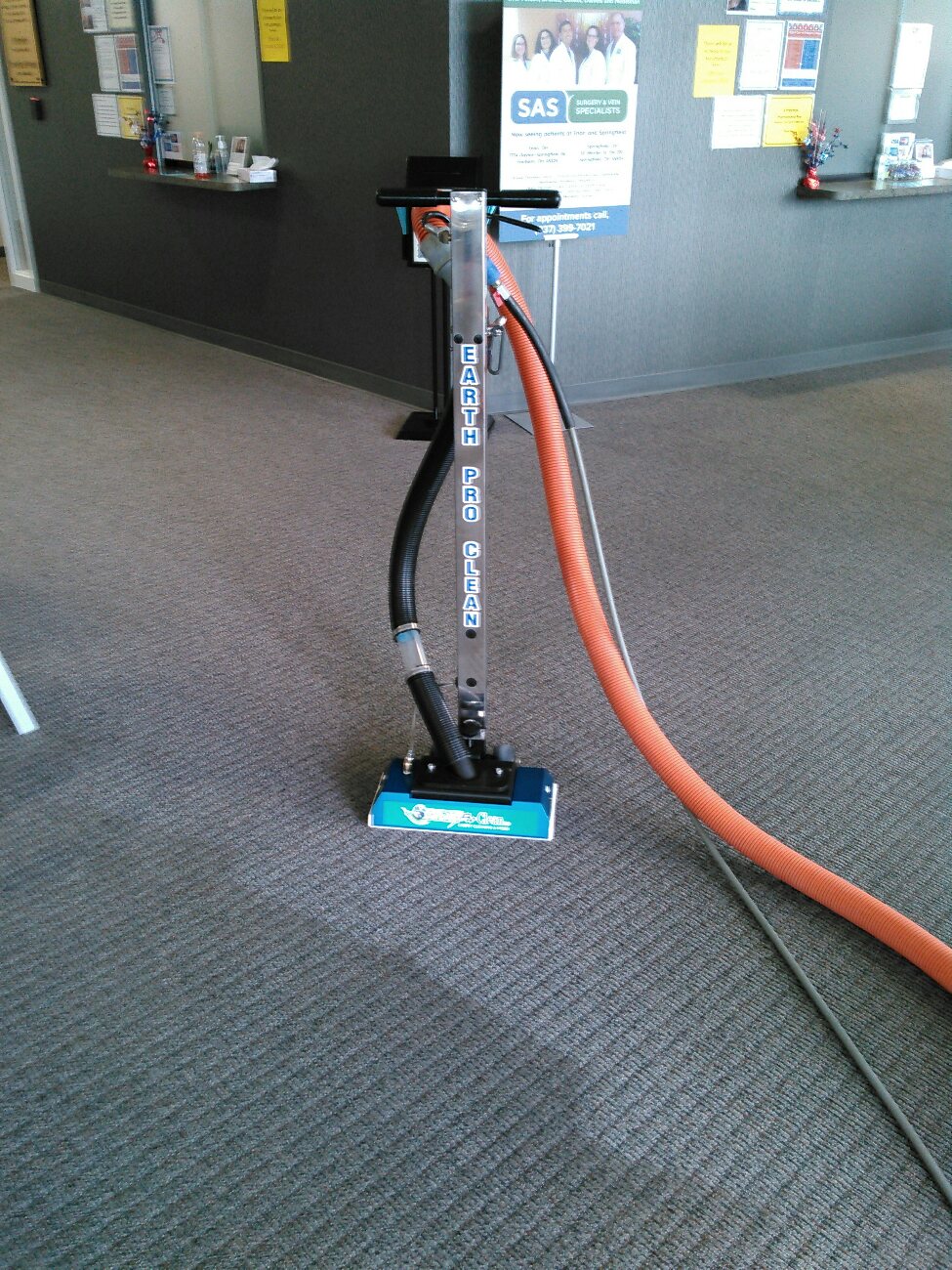 At Earth Pro Clean we offer 2 cleaning process to clean commercial Carpets please see below:
Hot Water Extraction, A.K.A. "steam cleaning"
We like to call this process a restorative cleaning, to get the carpet back to as clean as they can be. After you have had a "restorative cleaning" we can take a more cost effect and time saving approach to properly maintain and keep clean your commercial carpets.
Encapsulation Cleaning, A.K.A. "Low Moisture Cleaning"
In this process we pre-condition the area to be cleaned and follow up with a bonnet pad on a Rotary machine that agitates the fibers releasing the soil to the bonnet pad. We will go through multiple pads depending on the soil level and sq. ft. being cleaned. This process not only cleans very well but is dry in under one hour, time saving, cost effect, and great results. Low Moisture carpet cleaning has come a long way over the years, call Earth Pro Clean today for your Free demo and consultation in Beavercreek OH and surrounding areas.
We offer after hours services!
Commercial carpet or tile and grout cleaning is quoted by the square feet being cleaned, please contact us today to receive your Free Cleaning Consultation.
Earth Pro Clean offers commercial carpet, tile and grout cleaning in Beavercreek OH and surrounding areas, call today to receive your FREE Cleaning Consultation @ 937-286-2244