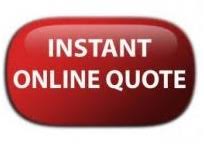 WE DO NOT CHARGE YOU TO COME OUT TO TELL YOU THE COST OF CLEANING YOUR DRYER VENT OUR PRICES ARE UPFRONT IN WRITING ONLINE
I'M BEING TOLD THAT COMPANIES ARE CHARGING UP TO $89 JUST TO COME OUT AND GIVE A PRICE/OR SO CALLED SERVICE CHARGE.. THEN CHARGE YOU A HIGH PRICE, YOUR ALREADY UP TO $89 IN TO IT SO MOST WILL PAY THE HIGH PRICE. IT'S A SCAM... IF YOU ARE IN THE BUSINESS OF CLEANING RESIDENTIAL DRYER VENTS THEN YOU ALREADY KNOW THE DIFFERENT SETUPS AND ISSUES YOU CAN RUN INTO AND THE TIME IT TAKES TO CLEAN THEM. TRUST ME, THEY ALREADY KNOW THE PRICE OVER THE PHONE.
DON'T PAY FOR AN ESTIMATE TO CLEAN YOUR DRYER VENT...
IF YOUR CLOTHES ARE NOT DRYING AND YOU HAVE NOT HAD YOUR VENT CLEANED IN THE LAST 2 YEARS, YOU NEED IT CLEANED REGARDLESS IF YOUR DRYER IS BROKEN OR NOT. AT THAT TIME OUR TECH WILL LET YOU KNOW IF YOUR DRYER IS GETTING HOT AND FAN/BLOWER IS WORKING, AND WE'LL RECOMMEND YOU CALL A REPAIR SERVICE.

At Earth Pro Clean we offer the best Dryer Vent Cleaning in Beavercreek OH and surrounding areas.
We not only clean your Dryer Vent, we clean the lint trapped inside your Clothes Dryer as well. 100% Cleaning, from your Dryer to the end of the vent, at NO extra cost! Call to schedule your cleaning.
Our Cleaning Process:
We Call ahead when we are on the way!
Pull Dryer away from wall
Remove flex ducting
Clean hard vent inside of wall or floor using flex rods and brushes connected to a high power vacuum. (we do not use air cleaning process like most companies, air does not fully clean the inner vent walls)
Clean the outside vent to make sure the air flap/door is not clogged.
Clean the flex duct behind your dryer
Clean the Lint trap inside
Clean the duct inside your dryer from behind.
Reattach flex duct to Dryer
Replace dryer to original location and test.
Discounts available while onsite for other cleaning services!
Benefits of having your Dryer Vent cleaned:
You will save money on your utilities
You will help prevent a fire
Your Dryer will last longer
Peace of mind, one less thing to worry about!
Facts:
Clothes dryers can be found in 80 percent of homes throughout the United States.
A full load of wet clothes placed in a dryer contains about one half gallon of water. As water is removed, lint is created from the clothes.
Clothes dryers are one of the most expensive appliances in your home to operate. The longer the dryer runs, the more money it costs.
The U.S. Consumer Product Safety Commission (CPSC) estimates that 15,500 fires associated with clothes dryers occur annually. These fires account for an average of 10 deaths, 310 injuries and more than $84.4 million in property damage annually.
The number of clothes dryer fires has dropped by 35 percent from the average 24,000 fires that occurred annually in the late 1970s.
Information from UL "Underwriters Laboratories"
More useful information on Dryer Vent Fires and cleaning tips can be found at Consumer Product Saftey Commission
So don't wait until your Dryer has stopped working or is taking to long to Dry, Call us today @ 937-286-2244 and get your Dryer Vent cleaned before it's to late.
We offer special discount to clean your dryer while we are in your home for another cleaning service. Cleaning Services & Packages in Beavercreek OH