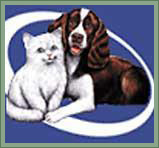 You adore your new kitten, but she is not house broken yet and has had a few accidents on your living room carpet that has left a very foul odor. If you want your carpeting to be restored and to smell fresh and clean again, give our company a call today. Our Centerville, OH pet-odor removal services are top-rate and will eradicate musty odors and will renew your carpet.
Cat urine and poop often has an extremely strong odor that most household cleansers will not be able to remove. If you want to get rid of that stinky odor, we are the best option in town. Our technicians are well trained and have the skills to rid your carpeting of embarrassing odors. Our methods are safe and can be trusted to make your carpeting smell like new again.
We have been in existence for a number of years and offer reliable and first-rate pet-odor removal services that you can rely on. Our advanced techniques are very effective and the results are long-lasting and will keep musty odors from returning.
Our equipment is state of the art and our cleaning agents and deodorizers are professional strength and will safely and effectively rid your carpet of stinky pet odors. When we are done, your carpeting will smell refreshed.
You can be assured that our reputable company will provide you with the best and most efficient carpet cleaning services in the region and will not be beat. If you want your carpet to be restored, we suggest that you contact our well established company for our high quality Centerville, OH pet-odor removal services. Our crew will make your carpeting smell clean and fresh, so contact us today to schedule an appointment.

We Will Get Back To You With A Free Estimate