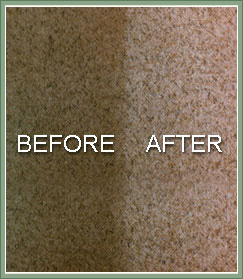 Your carpets cost a lot of money, so you want to get good value for money. The best way to keep your carpets looking better for longer is to hire a professional carpet cleaning service. Here we look at some of the ways a professional carpet cleaning Xenia, OH service like ours can help you.
Protect Against Allergies
If you or a member of your family suffers from allergies, you could benefit from our professional carpet cleaning Xenia, OH service. Carpets can be full of pollutants which can cause allergy flare ups, from pet hair and dander to dust mites. If you are suffering from breathing difficulties, itchy eyes or a runny nose, having your carpet professionally cleaned can get rid of the particles that are causing your problem and give you relief.
Protect Your Family's Health
Even when carpets look clean, they are still actually full of all kinds of unhealthy contaminates which can cause illness, especially to children. Deep inside the fibers, there can be bacteria which can be released whenever anyone walks or sits on your floor. Children are especially vulnerable to these contaminates, especially as they spend a lot of time playing on your carpets. Having your carpets professionally cleaned ensures a healthy environment for their play.
Remove Stubborn Stains
Some stains are very difficult to shift with commercially available cleaners. We can remove the toughest spots and marks to make your carpets look as good as new. We have the skills, expertise and most importantly the right tools for the job. We will protect your carpet from any fading or damage while completely removing stains. We can ensure that the cleaning is carried out to the highest standards so that you will be completely satisfied. Call us for your professional carpet cleaning in Xenia, OH today.

We will get back to you with a free estimate