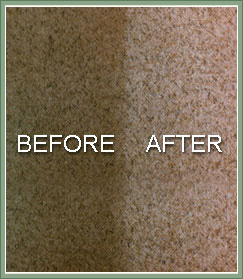 Your home is a place that you are proud of and work hard to keep it looking good and want the carpeting in your home to be spotless. You do not want it to be grimy, stained or to have musty odors.
Keeping the carpeting in your house is not always easy to do. It can get soiled and stained from many things such as pet stains, spilled food and drinks, dirty or muddy shoes, vomit and from daily day wear and tear.
Spot cleaning your carpeting will remove some dirt and stains, but it will not thoroughly clean your carpeting. Renting a machine can be fairly effective, but it is very inconvenient to rent. Plus, they are awkward and are often too heavy for most people to handle safely, which is why you should contact an expert carpet cleaner in Centerville, OH like us. Our skilled crew will clean your carpets and make them look new.
We are a well-established and reliable carpet cleaning company that has been in business for many years. Our trained crew will effectively remove dirt, debris and stains from the carpeting in your home and will not harm your carpet fibers.
They will use safe cleaning solutions and the state-of-art equipment that will safely restore your carpeting. Plus, the team will apply powerful deodorizers to neutralize tough odors and keep them away for months. When the crew is done cleaning your carpeting, it will be totally refreshed and will look immaculate.
If your carpeting is filthy and stained and has strong odors, contact us today to make an appointment. We are a carpet cleaner in Centerville, OH company that you can trust to safely and effectively clean the carpeting in your home.

We will get back to you with a free estimate