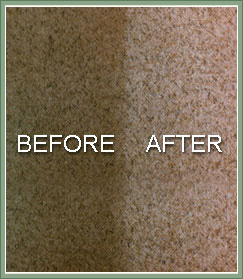 No one wants the carpeting in their home to dirty, stained and smelly, but often it will get filthy from everyday wear and tear and from dropped foods and spilled beverages as well as from pet accidents. If you do not have it professionally cleaned by a reputable carpet cleaner in Centerville, OH your carpeting stays dirty and will have a musty odor and will remain stained.
You cannot remove tough odors, stubborn stains and embedded dirt and grime with household cleansers. If you want the carpeting in your home to be thoroughly cleaned and to be free of stains and odors, we are the best place in town. We have been in business for years and are a very experienced carpet cleaner in Centerville, OH that will completely and successfully restore the carpeting in your home.
If you have kids and pets in your home and if you entertain guests in your home a lot, it will be hard to keep your carpets clean, which is why you need to hire us to clean your carpeting and to make it look like new again. We have the skills and expertise to remove stains, odors and embedded dirt and debris that will leave your carpeting spotless.
We will do all the hard work and will not damage your carpeting. We will not mat down, snag or rip your lovely carpeting and will not cause any discoloration such as yellowing, bleaching or streaking. When we are done, your carpets will look refreshed and renewed and will have a fresh and clean smell.
We are a well-established and reliable carpet cleaner in Centerville, OH that you can trust to clean the carpeting in your home.

We will get back to you with a free estimate