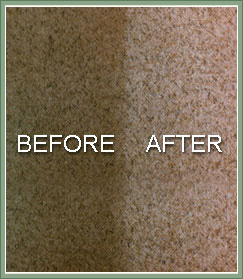 Carpets can see a lot of wear and tear, and it might get to the point where they need a more intense clean. Our business can offer you a Xenia, OH carpet cleaning that will give you the pristine results that you want. We aim to give you the best for the money that you will pay. We are also very conscientious about your home, so we make sure to protect everything before we start.
When it comes to Xenia, OH carpet cleaning, there are different methods that we use to get the best results that we can. It depends on your personal needs as to which one you might benefit from the most. Steam cleaning is a very common way to get carpets clean. It works by using very hot water to remove the grime and dirt from deep in the fibers and then carrying the water back to a tank. After this, the carpet will be left to dry for two to four hours.
That technique requires a lot of water, but it's also possible to use methods that use less moisture. One of these is the use of pads being pressed against the dirty carpet and then being pulled away. When this is done, the grime also comes away from the carpet with the pad. This doesn't take as long to dry, and is often a good option if your carpet needs a less invigorating clean.
The low-moisture form of carpet cleaning has the additional upside of being more eco-friendly, which is something that we strive for, in general. All of the products we use are safe and non-toxic, which is not only good for the carpet, but good for you, too.

We will get back to you with a free estimate