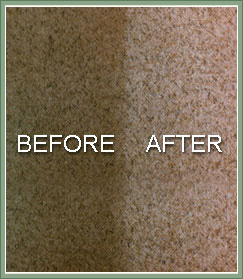 There is a lot of time and effort that goes into picking out just the right carpeting for your home. Not only does your carpeting need to fit your family's lifestyle and needs, such as withstanding high traffic and being stain resistant, but it also needs to fit the style of your home and increase its value and overall charm and appearance. For this reason, properly taking care of your carpeting is an investment into the market value of your home, and protecting that kind of investment is one that is better left to a professional Bellbrook, OH carpet cleaning business like ours, affording you the peace of mind that the job will be done right, every time.
Our staff of expert cleaners are rigorously trained in all areas of proper carpet cleaning and maintenance, using state of the art cleaning solutions and techniques that will restore your carpeting's shine and color, bringing it to a like new state. Each of our technicians understands that the cleanliness of your carpeting is as much about its appearance as it is also about the cleanliness of your home, and so our company strives to provide you the cleanest possible carpets, free of dirt particles and allergens, such as dust, pet dander and hair, and even mites. In working to continuously provide you the most exceptional professional Bellbrook, OH carpet cleaning experience, our staff will ensure the removal of deep set stains and odors, whether they're from coffee, pets, or even cigarette smoke.
When it's quality and affordability you're after, our Bellbrook, OH carpet cleaning business is committed to exceeding your expectations, every time. Give us a call today to find out how our company can help you protect your home investment and make not just your carpeting but your home look its best, too.

We will get back to you with a free estimate